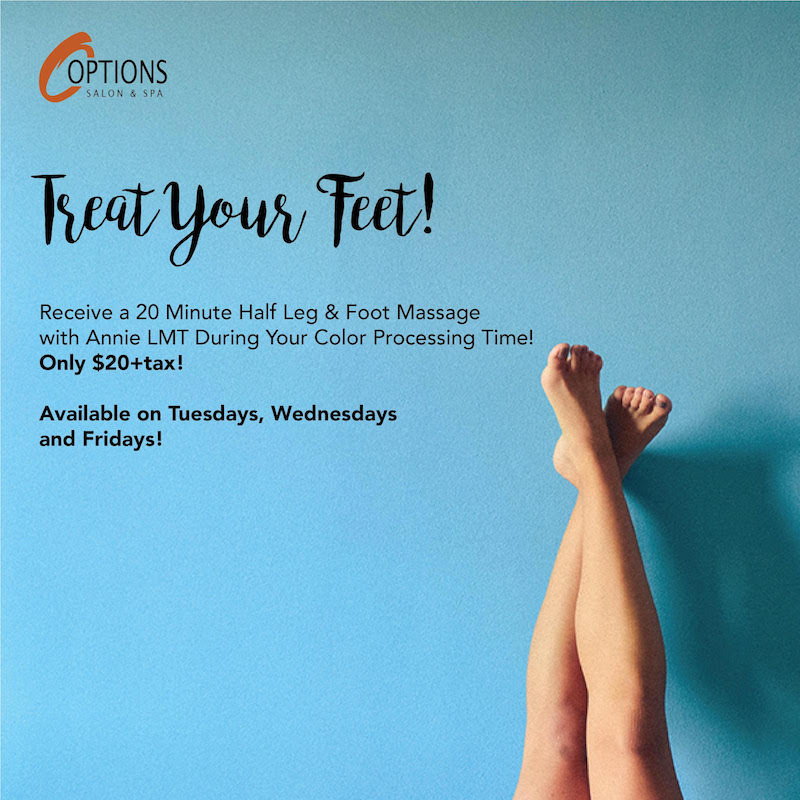 Treat your Feet:
Ask about availability at the front desk today or add onto future appointments!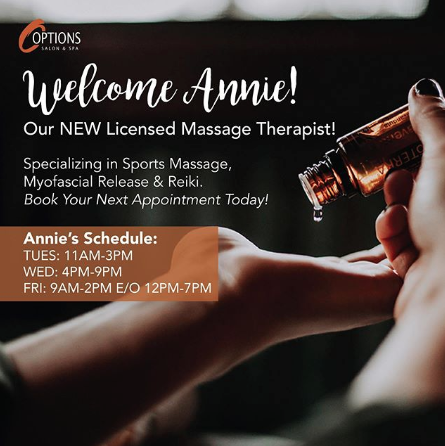 Meet Annie Schraibman, LMT
Annie has a background as an athlete and holds a BS in Education / Sport Management from Bowling Green State University. She worked in the corporate and hospital based health and fitness fields for over 15 yrs. She has worked in therapeutic massage for 3+ years. She has experience providing Sports Massage, Relaxation Massage, Therapeutic Massage, Chair Massage, Reiki, and dabbling in Reflexology, Myofascial release, and Active Release Techniques. She is a member Associated Bodywork & Massage Professionals since April 28, 2016.