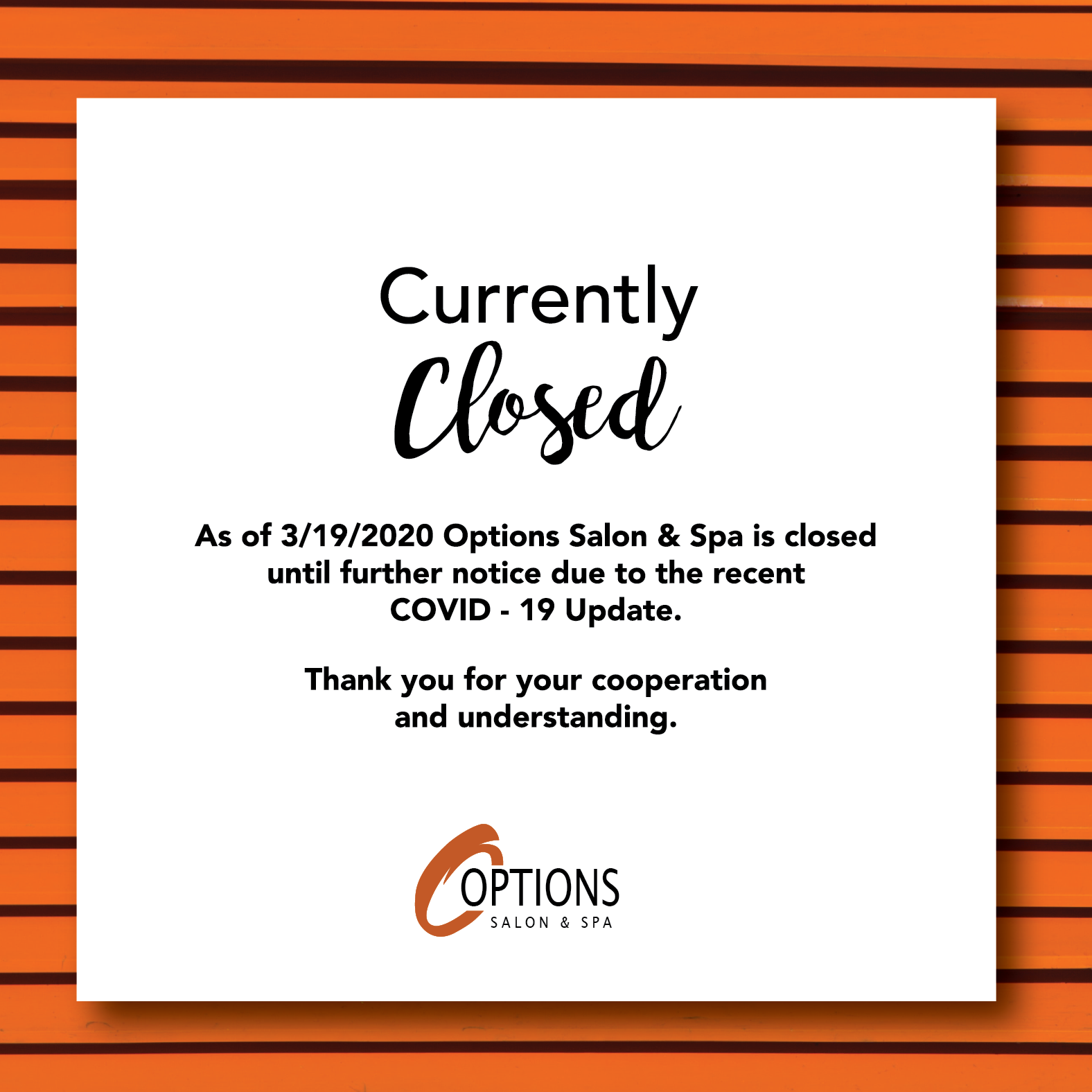 As you aware we were mandated to officially close March 18th, 2020.
Until it is safe for us to open again, Options Salon & Spa will remain closed until further notice.
We have cancelled ALL appointments until further notice.
Please note that we have tried to contact clients the best we can, but encourage you to refer to our Facebook page or our website Optionssalonspa.com for updated information.
Periodically we will be checking our voicemail. There have been some client purchasing gift cards to help us during these challenging times. We are so very grateful for your support. Please feel free to leave a message, unfortunately we cannot commit to an immediate call back.
I am keeping my staff, clients, and the community in my thoughts at this time, hoping everyone is staying safe and getting through this together.
Regards,
Kathy Wilson & the Options Salon & Spa team