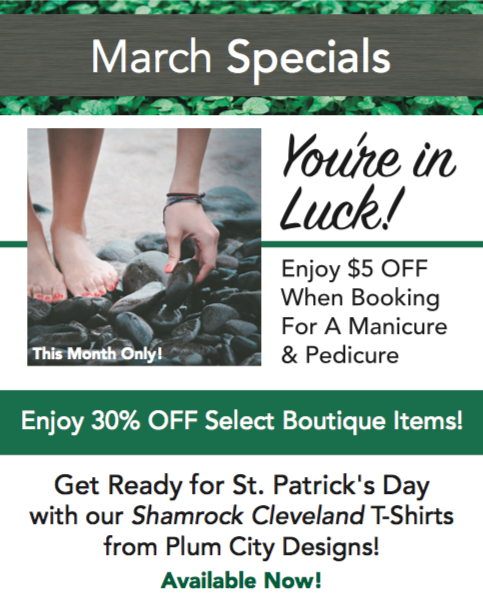 March Specials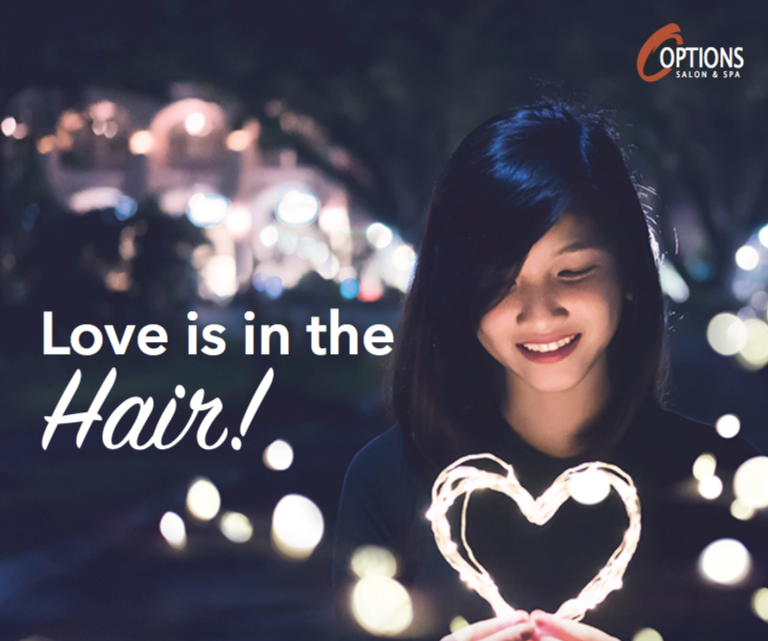 Shop For Someone Special
Joico Flip Turn Finishing Spray or Power Spray (Now $9.99)
Trust in Options Salon and Spa for all your Valentines Day needs!
Hair – Nails – Skin – Massage – Spray Tan

January News
New Year New You!
Looking for a "New Years" Change?
Trust in our talented staff to get you looking brand-new for 2018!
Relax With Us
This Month Only!
Enjoy 20% OFF on the Following:
1 Hour Relaxation Massage or Signature Facial
Not applicable with other discounts or toward gift card purchase
Shop With Us
Enjoy our clearance/ discontinued items!
-Hair Care Items!
-Zoya Nail-polish!
-Gift Baskets!
-Select Boutique Items!
-La Ruche Products!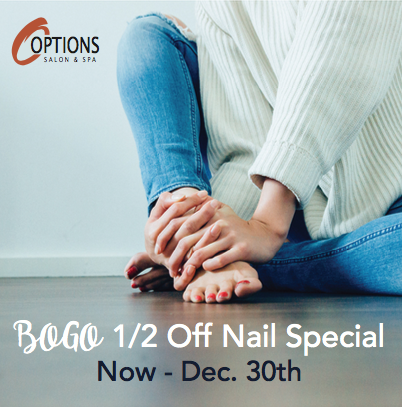 Receive 1/2 Off A Regular Manicure or Shellac Manicure when booking for an after-summer foot repair pedicure!
After Summer Foot Repair Pedicure
$57+tax
This pedicure is designed to heal skin and nails from summer damage.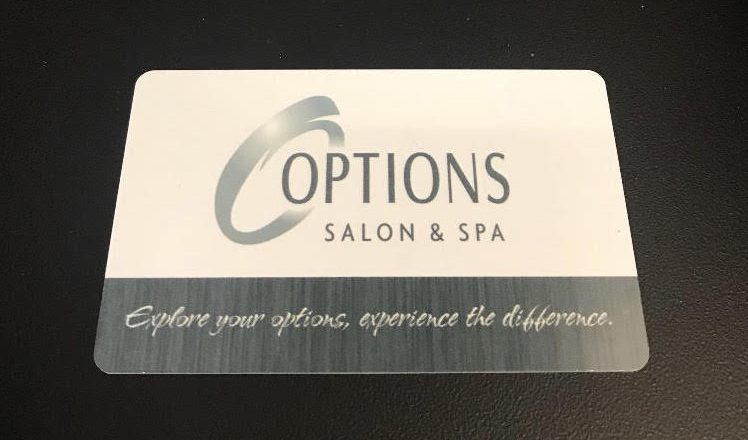 Don't forget to purchase any last minute Options Salon & Spa inspired gifts Including: GIFT CARDS 🎁 (choose for any amount, service, or spa package).
Also please keep in mind our upcoming holiday hours: We will be closed December 23rd, 24th, 25th, and 31st. As well as January 1st.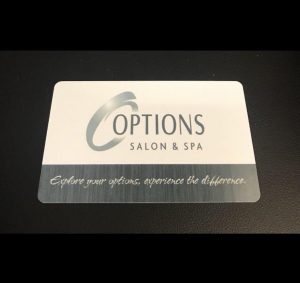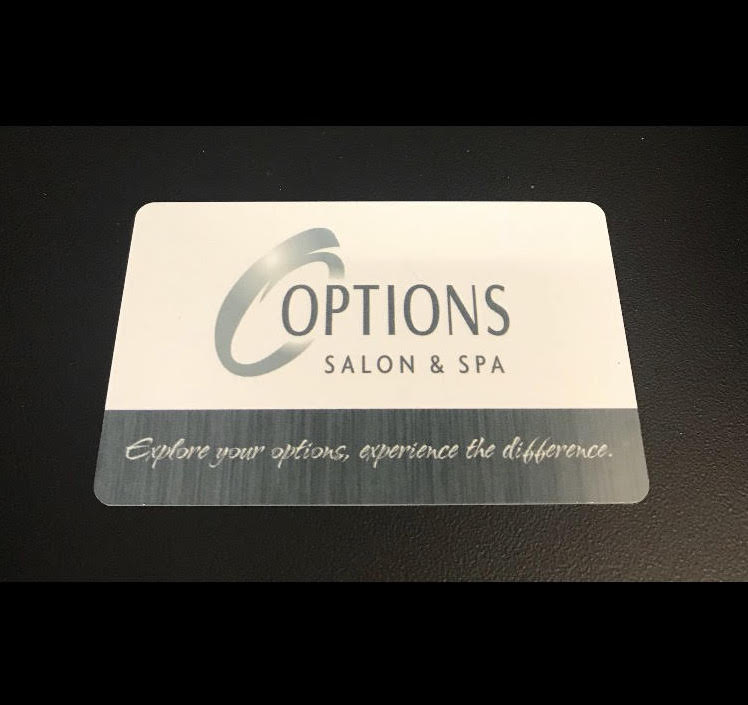 Our passion is growing and our boutique is expanding. Many new fabulous items are now arriving!
One of our favs is the LIZZY JAMES Collection: Their "passion is in every piece." Check out their entire collection on Lizzy James Inc. on Facebook and stop by to see what we have in stock! Handmade in USA.
If you are looking for "modern, yet delicate" check out AGAPANTHA Designs. This line of jewlery made with precious metals is simple, pretty and feminine.
MY SAINT MY HERO is an inspired line of jewelry. We are featuring their bracelets, crafted in love and prayer, blessings to be shared with those we care about.
GIVING BRACELETS is a company who designs for a purpose, is fueled by passion, to help children prosper.
Two of our local artists:
SHORES OF ERIE DESIGN, by Colleen Croniger – Creations combined with unique colors, textures, and shapes that reflect nature. We feature especially her copper jewelry.
EMBER DESIGNS, by Shannon Pater – Recycled and restyled-jewlery from antique spoons and forks, including spoon rings, earrings and necklaces.
Stop by to all this and even more. Also plan on joining us on Sunday November 12th from
12pm -4pm for our HOLIDAY BOUTIQUE BASH!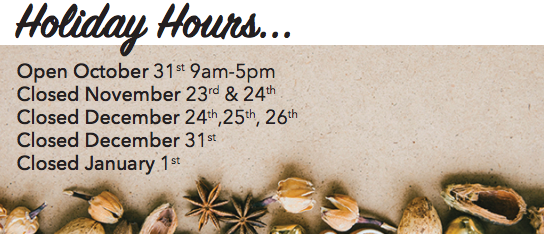 Holiday Hours
Open October 31st 9am-5pm
Closed November 23rd & 24th
Closed December 24th,25th, 26th
Closed December 31st
Closed January 1st