Explore your options… Experience the difference
At Options Salon & Spa our experienced and dedicated staff is ready to care for your individual needs in a pleasant and professional atmosphere. We offer luxury services at affordable prices in a friendly, convenient, and clean salon and spa. Choose from our many service options to look and feel your best.
What's New
Holiday Hours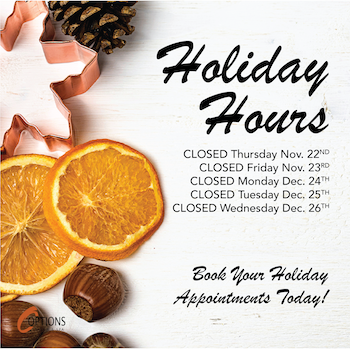 OPEN Monday Dec. 24TH GIFT CARD SALES ONLY 9 AM – 2 PM
CLOSED Tuesday Dec. 25TH
CLOSED Wednesday Dec. 26TH
New at the Boutique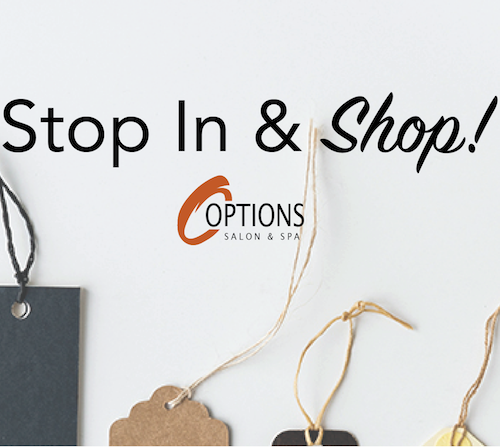 Chirpy Tops, Daisy Mae Designs, Plum City Design, Piper Lou, Lizzy James
Also jewelry, vintage headbands, and organic skincare from companies such as, Lydia's Vintage, KaraLyn Street, Gypsy South, and Rachelmade.
30% off Close Out Special on Lizzy James

Color Specialists, Certified in Keratin and Shellac