Explore your options… Experience the difference
At Options Salon & Spa our experienced and dedicated staff is ready to care for your individual needs in a pleasant and professional atmosphere. We offer luxury services at affordable prices in a friendly, convenient, and clean salon and spa. Choose from our many service options to look and feel your best.

July Specials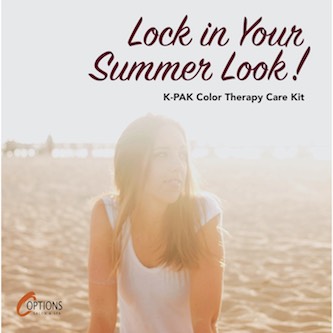 Lock in your Summer Look!
K Pak therapy Care Kit
K Pak Deeply locks in vibrancy and moisture while locking out fading and damage all while repairing and sealing your hairs outer protective layer. Includes: Shampoo, Conditioner, and 1.7 oz luster lock.
$30
Bike MS
Enter to win a Vitamix!
$5 ticket enters you a chance to win a vitamix. All proceeds go to support our Bike MS fundraiser. Additional donations excepted at the front desk.
New at the Boutique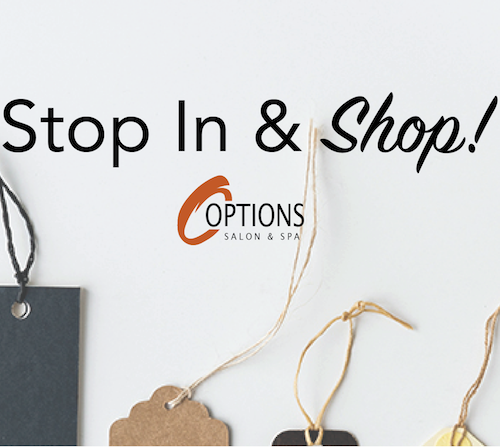 DistinctCLE, Daisy Mae Designs, & Sassy Pecan
Also jewelry, vintage headbands, and organic skincare from companies such as, Lydia's Vintage, KaraLyn Street, Gypsy South, and Rachelmade.
Color Specialists, Certified in Keratin and Shellac